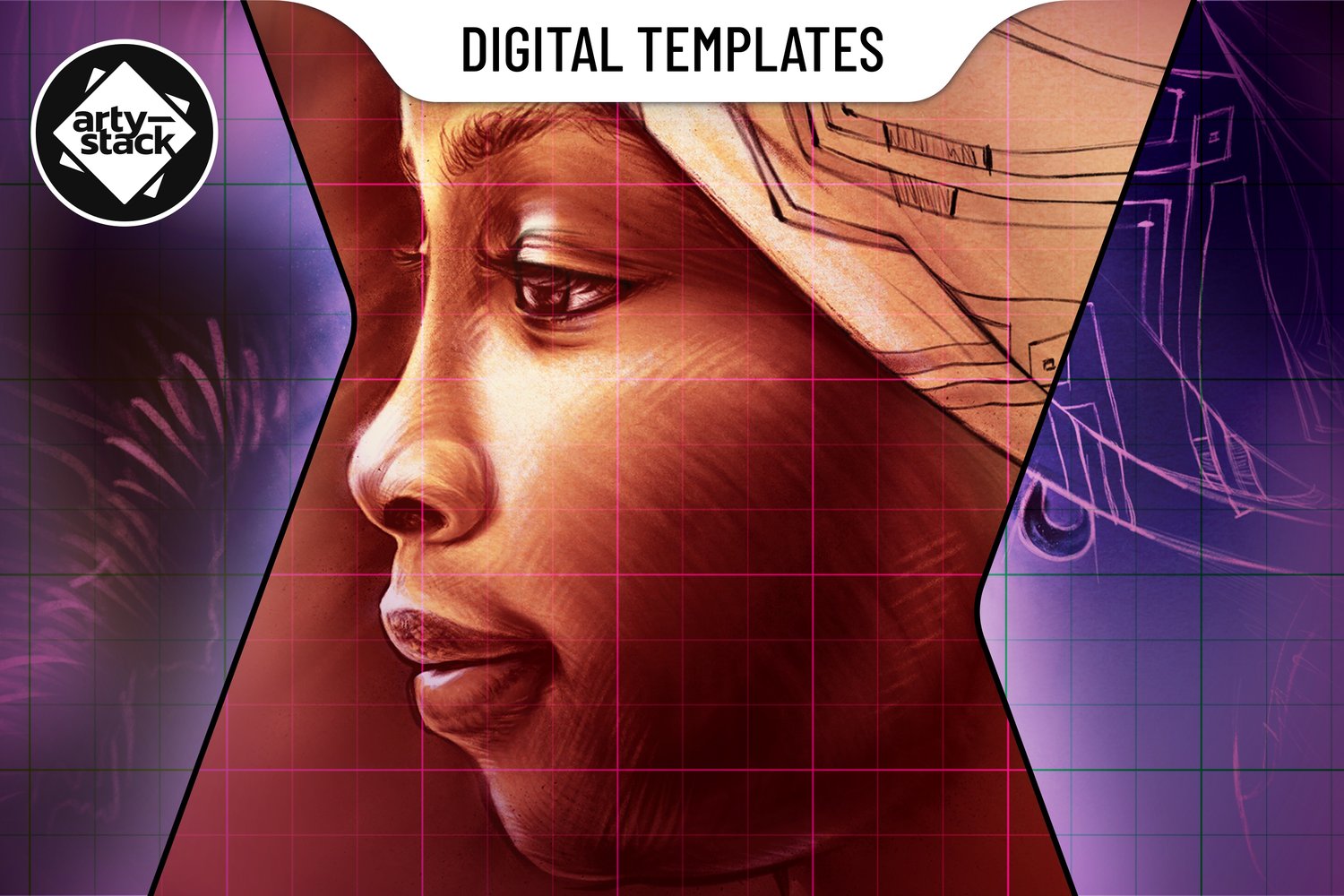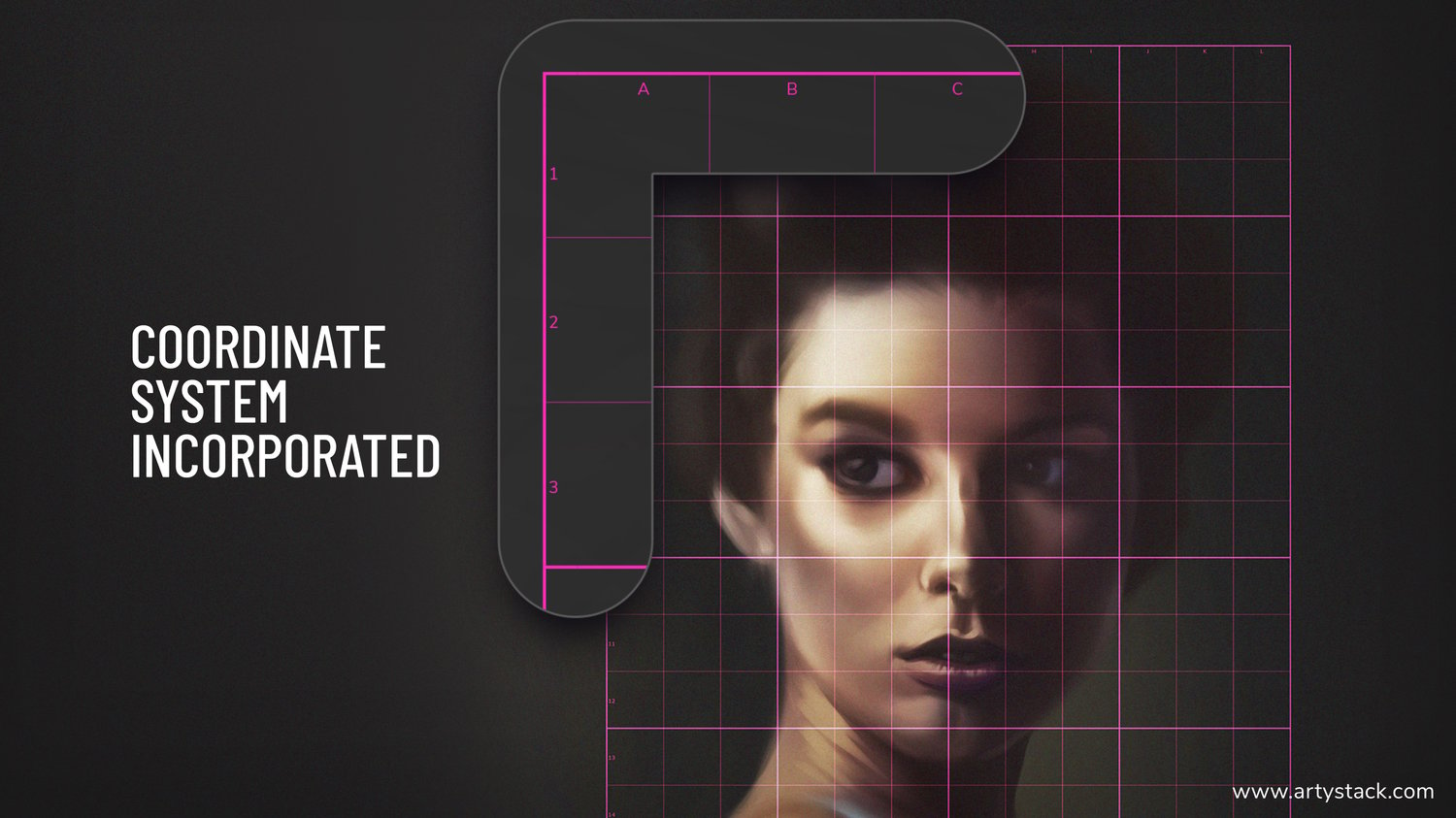 Grid Method Templates
The Grid Method is an ancient drawing technique to easily scheme and sketch any composition based on a reference image. It is a helpful way to get accurate artworks.
While many amateur users may find the Grid a didactic training method to improve observation skills, this is also a suitable tool for hyperrealism, character portraits and complex compositions. That's why the Grid Method Template is a must for a wide range of creative artists.
Coordinate System
The ArtyStack Grid Templates include a Coordinate System to easily locate and position any element from your reference.
Made for Accuracy
Useful for professional digital artists, hyper realistic style enthusiasts or trainees looking for a helpful way to improve their observation skills.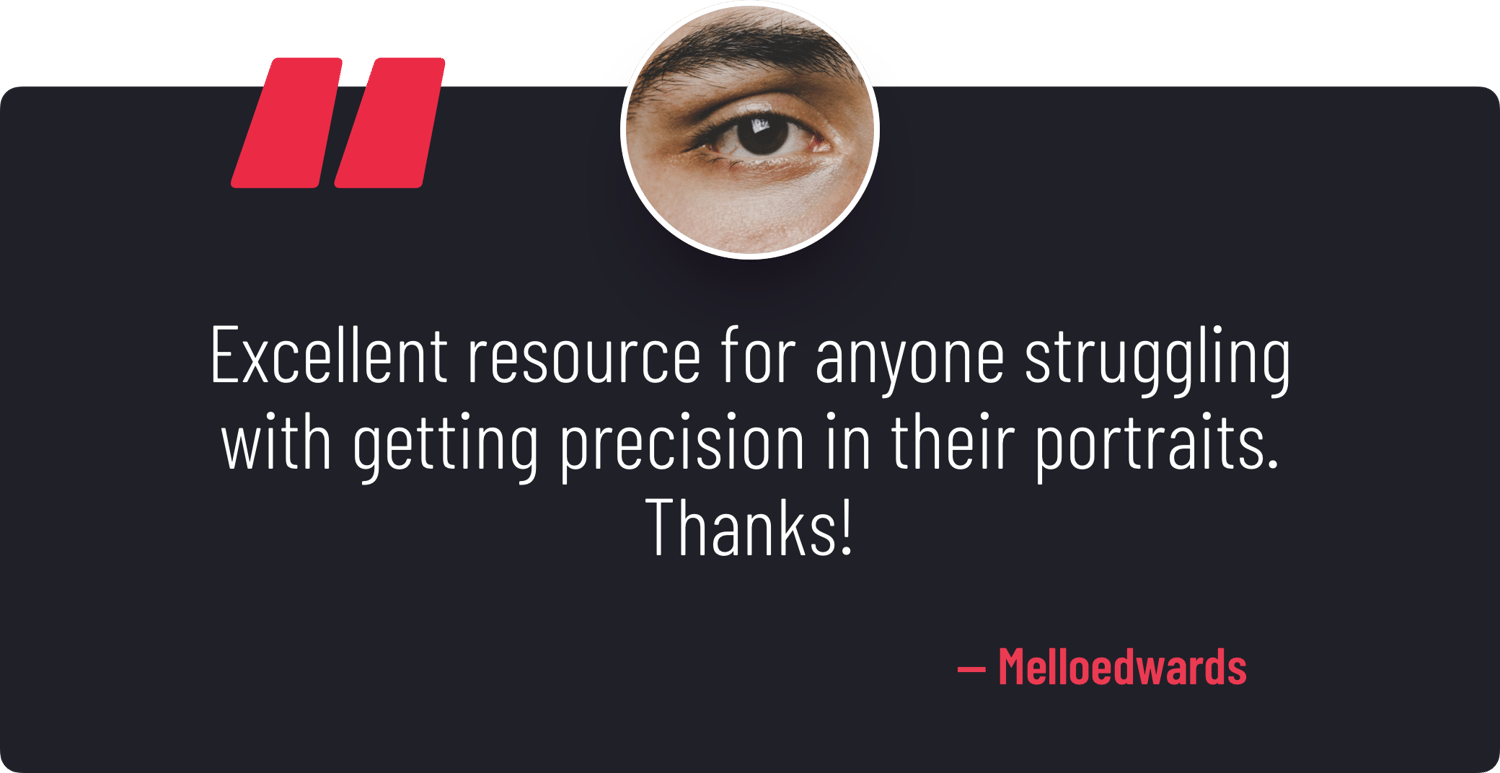 This Package contains:
3 High-Resolution Grid Templates, ready for horizontal, vertical and square canvases.
PNG and PDF files, for easily import on your favorite digital art application (Procreate, Photoshop, Gimp, Affinity Photo, Clip Studio... You name it!).
User Guide & Tips included (PDF).
Make great artworks with great art supplies!
---
Thanks to Jorge Lobo for product visuals.
---