Este producto también está disponible en español. Se vende por separado.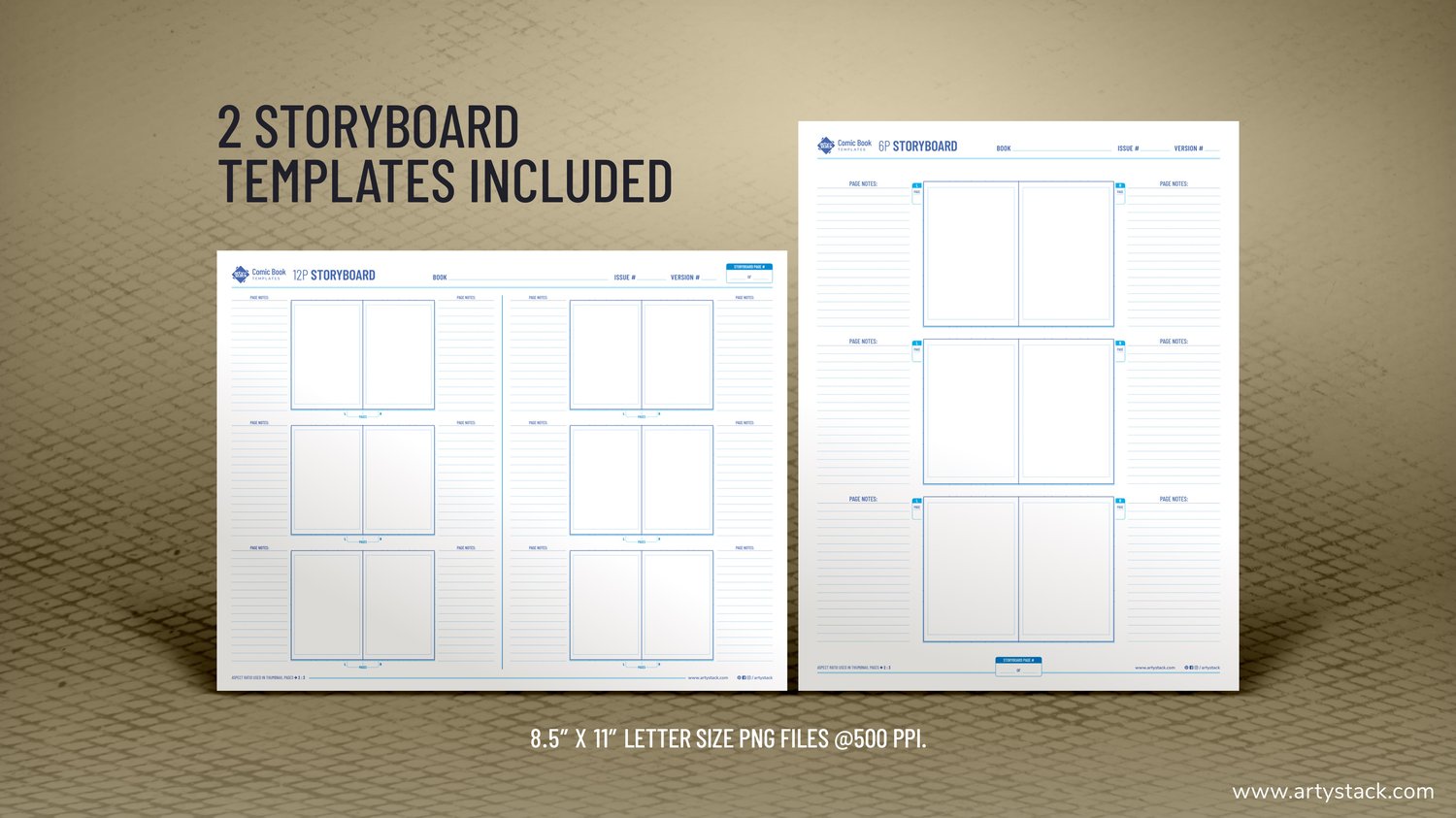 Comic Book Templates for Procreate
Choose from the available collections below:
The most popular formats used in comic books, awaiting your art with the right App.
Time is gold! You don't want to spend time setting up a canvas size, resolution, margins, bleedings and panel grids. Create your comic book layout and place your artwork right away with these high-quality templates, from the rough thumbnails to the final inks. Comic Book Templates brings you ready-to-work files, with the essential guides you need to create that story you are dying to tell the world. 
Available Template Sizes
Choose the FULL Bundle to get all sizes, or select one of the available Collections.
Standard: the most popular format for commercial comics nowadays.
Modern: a handy alternative format for indie titles.
Golden Age: a vintage-sized format for special editions.
All versions include:
2 Template Files: Single Page & Double Page (.PROCREATE).
2 Storyboard Templates to sketch and plan out your pages (PNG).
User Guide (PDF).
Features & Specs
HD canvases @300 ppi with specs included.
Every canvas is scaled up 150% from real size, so you can work with sharp and precise strokes, ready for print purposes.
Areas, Limits and Marks: identify Bleed and Safe Areas easily, to place elements in your composition. Trim and Copy Marks are located on a separate layer so you can always use them for the print process.
Thirds, Quarters and Centers: use these measures to construct your panel composition with ease. Turn these layers on and off as you need, and explore the possibilities.
WARNING: Please read 'Does Your iPad Support Our Comic and Manga Templates?' before purchasing to ensure that your iPad can handle these files.
Bundle with other ArtyStack Templates!
Would you like to get these templates ready for other apps? Add Clip Studio Paint and Photoshop versions to your cart! 
Make great artworks with great art supplies!
---